The Chevening Scholarship is a prestigious and highly competitive international scholarship program offered by the United Kingdom government. Established in 1983, the scholarship is named after the Chevening House, the official residence of the UK's Foreign Secretary. The program aims to nurture future leaders, influencers, and decision-makers from around the world, providing them with the opportunity to pursue postgraduate studies at renowned UK universities. In this article, we explore the significance of the Chevening Scholarship, its objectives, the selection process, and the transformative impact it has on scholars and their countries.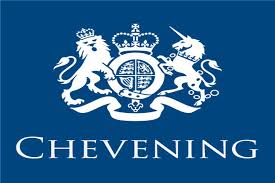 Empowering Future Global Leaders
The Chevening Scholarship is a cornerstone of the UK's commitment to fostering global cooperation and promoting positive change. By investing in the education and professional development of talented individuals from diverse backgrounds, the program aims to create a network of like-minded individuals who will collaborate and address global challenges collectively. Chevening Scholars are chosen not only for their academic prowess but also for their leadership potential and commitment to making a difference in their home countries.
Objectives of the Chevening Scholarship
Academic Excellence: The primary objective of the Chevening Scholarship is to support outstanding individuals with exceptional academic records, providing them with access to world-class education and research opportunities at leading UK institutions.
Leadership Development: The program seeks candidates with strong leadership qualities and a demonstrated track record of making a positive impact in their communities or fields of expertise. Chevening aims to empower scholars to become influential leaders and changemakers in their respective countries.
Global Network: Chevening Scholars become part of a vibrant and diverse global community, connecting with fellow scholars, alumni, and professionals from around the world. This network fosters collaboration, cross-cultural understanding, and the exchange of ideas.
Who is it for?
Chevening Scholarships are for those who have strong ambition, desire, leadership potential, a good academic background, and a track record of ascending to important positions in their own countries in a variety of professions. Chevening Scholarships are designed to enhance Britain's public diplomacy abroad by providing the skills and experiences needed to excel at the highest levels while also supporting strong future partnerships with the UK.
Selection Process and Eligibility Criteria
The Chevening Scholarship selection process is highly competitive and transparent. The application process typically opens in August each year, and the selection criteria include:
Citizenship: Applicants must be citizens of one of the Chevening-eligible countries, which include a diverse range of nations from various regions around the world.
Academic Achievement: Candidates must possess an undergraduate degree or equivalent, with a strong academic track record and potential for postgraduate study in the UK.
Work Experience: Chevening Scholars are usually mid-career professionals with significant work experience and leadership potential in their respective fields.
English Language Proficiency: Proficiency in English is essential, as most courses in the UK are conducted in English. Applicants may be required to provide English language test scores (e.g., IELTS or TOEFL).
Leadership and Impact: Chevening seeks candidates with a clear vision of their future impact and leadership potential, both in their home countries and on the global stage.
Eligibility Criteria
Here are the eligibility requirements for the Chevening Scholarships:
Candidates must check the eligibility criteria for the Chevening Scholarship before applying for it.
Candidates must be a resident of a Chevening-eligible country. They would also be required to return to their home country for two years minimum after the completion of their studies and the scholarship.
Candidates should also possess an undergraduate degree from any recognized Indian institution.
Candidates should also have a minimum of two years of work experience.
Transformative Impact on Scholars and Nations
The Chevening Scholarship has a profound impact on both individual scholars and their home countries:
Academic Excellence: Scholars gain exposure to world-class education, cutting-edge research, and renowned faculty, enhancing their knowledge and skills in their chosen fields.
Global Networks: The program facilitates the creation of international networks and collaborations, allowing scholars to connect with like-minded individuals from various backgrounds.
Leadership Development: Through workshops, events, and mentoring, scholars enhance their leadership abilities, empowering them to effect positive change in their communities.
Home Country Contribution: Upon completing their studies, Chevening Scholars return to their home countries armed with advanced expertise, contributing significantly to their nation's development and progress.
Eligible Courses for Chevening Scholarship 
To apply for the Chevening Scholarship, the programs should be full-time. The other factors that contribute to the eligibility are:
The program should start by September or October (Autumn Term).
The candidate must be applying for a Master's Degree Qualification and should be based in the UK.
Applicants who wish to apply for the Chevening Scholarship are required to select three different master's programs. They can be from the same institution or from three different institutions. Applicants are also required to apply separately to their chosen institutions directly via the university with respect to the two factors mentioned above.
The Chevening Scholarship is designed especially for candidates who possess a meritorious academic background. This scholarship offers you an opportunity of becoming a part of the prestigious Chevening Global Network along with availing financial support. The various criteria to get qualified for the Chevening Scholarship Program are:
Getting a perfect referral
Acing the personal interview round
High English Language Requirement Scores
Work Experience
Candidates wishing to apply for the scholarship are required to meet the English Language Requirements that are necessary to be eligible for this scholarship. Candidates can take the English Language Requirement tests more than once. Here are some of the tests which are accepted by the Chevening Committee:
IELTS Test Scores
PTE Test Scores
TOEFL Scores
C1 Advanced
Trinity ISE II (B2)
English Language Requirements
The Chevening Scholarship's primary qualification, as previously stated, is the proof of English language proficiency. Below is a list of acceptable exams and minimum score requirements:
| Test Name | Minimum Overall Score | Minimum Sectional Score |
| --- | --- | --- |
| PTE | 58 | 42 |
| IELTS | 6.5 | 5.5 |
| TOEFL | 79 | 55 |

Must Read: Best Study Abroad Scholarships for Indian Students
Application and Selection Process
When the application form for the scholarship is released on their official website, interested candidates can submit their applications through the website's official OAS (Online Application System) which is also used for further processes.
Shortlisted Chevening Scholarship candidates will be required to attend a personal interview in a city that is represented by the British Embassy. The representatives from British Embassy or High Commission will be the panelists taking this personal interview. Academic-related information and questions related to personal and professional aspirations will be discussed in the interview.
The selection process of the scholarship would take a minimum of seven to eight months from the start of the application deadline to the selection for the scholarship awards. The results of the Chevening Scholarship are announced in June.
What is included in the Chevening Scholarship?
Candidates who are awarded the Chevening Scholarship will not have to worry about the following expenditures because the scholarship awarding body will cover them. The Chevening Scholarship covers the following expenses:
Tuition costs at universities
A stipend is paid on a monthly basis.
Travel expenses to and from the United Kingdom
An allowance for arrival
Allowance for returning home
The cost of submitting one visa application
A travel stipend to attend Chevening activities in the United Kingdom
Top Universities with Chevening Scholarship 
Here are some of the prestigious universities which offer the Chevening Scholarship:
University of Oxford 
University of South Wales
University of Reading 
Durham University 
University of Cambridge 
Frequent Ask Questions
Who can apply for the Chevening scholarship?
Applicants must hold an undergraduate degree that qualifies them for a postgraduate study in a UK university. This undergraduate degree must be equal to an upper second-class 2:1 honors degree in the United Kingdom. To be eligible for the Chevening scholarship, applicants must have at least two years of work experience.
How prestigious is Chevening Scholarship?
Chevening Scholarships and Fellowships are very difficult; only 2-3% of those who apply are finally chosen; hence, being chosen for an award is a sign of promise, prestige and status.
How much is Chevening monthly stipend?
A monthly personal living allowance (stipend) to cover housing and living costs The monthly stipend will differ depending on whether you study in or outside of London. Outside of London, it is presently £917 per month, and within London, it is £1134 per month (subject to annual review).
What is Chevening looking for?
Chevening seeks individuals with excellent professional relationship-building capabilities who will connect with the Chevening community as well as influence and lead others in their chosen field.
How do I pass a Chevening interview?
Maintain your attitude
The importance of timing cannot be overstated.
Have faith in yourself
Be truthful
Make yourself stand out from the crowd.
Pay attention.
Practice, Practice and Practice
You should know where you're heading.
Which countries are eligible for Chevening?
The programme provides scholarships to excellent scholars with leadership potential from over 160 nations and territories worldwide to attend postgraduate courses at UK institutions.
Conclusion
The Chevening Scholarship stands as a beacon of educational opportunity, fostering global cooperation and empowering future leaders to tackle shared challenges. By investing in talented individuals and nurturing their leadership potential, the program exemplifies the UK's commitment to international collaboration and positive change.
The transformative impact of the Chevening Scholarship extends far beyond the academic journey of individual scholars; it influences the trajectory of entire nations as these scholars return home to become catalysts for progress and advocates for a more interconnected and prosperous world. Through the Chevening Scholarship, the UK continues to strengthen its global partnerships and leaves an indelible mark on the lives of scholars and the communities they serve.